My Last Post was so VERY NEGATIVE.
I felt bad.  So I wanted to post something beautiful before you guys all thought I was some suicidal mess.
Say 'ello to my most difficultest everest baking assignment everest: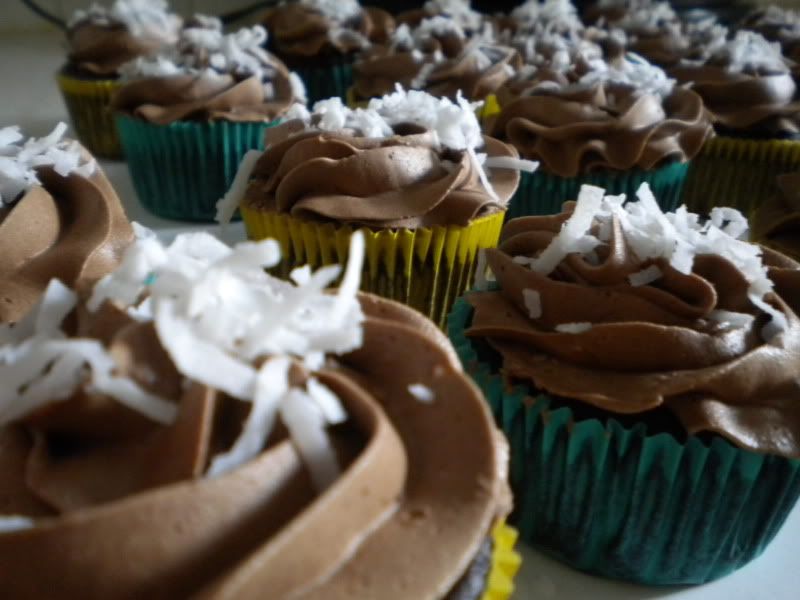 Gluten-Soy-Corn-Casein-Nut-and Artificial Sweetener Free Cupcakes.
Up until two days before they were due, they were suppose to be rice and potato free as well.  Talk about diet restrictions!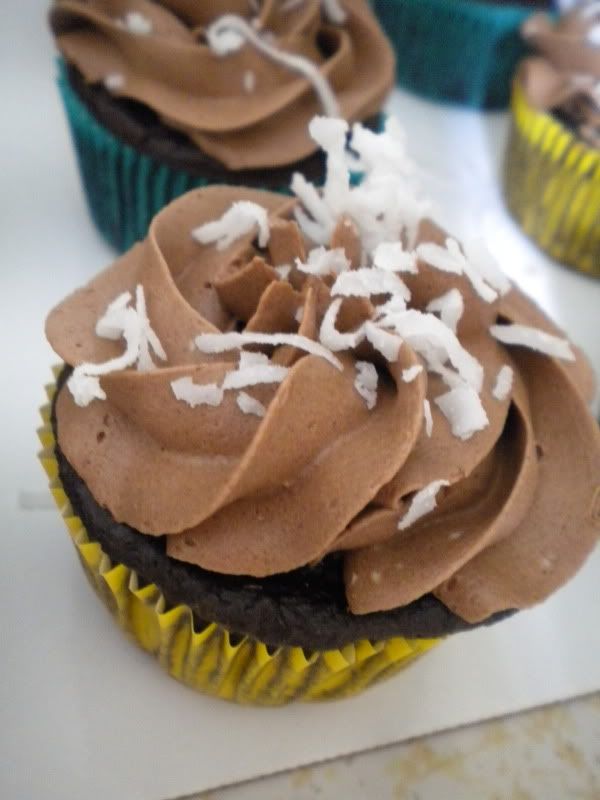 I think they look prettier than they taste, but boy-o-boy I did not have much to work with.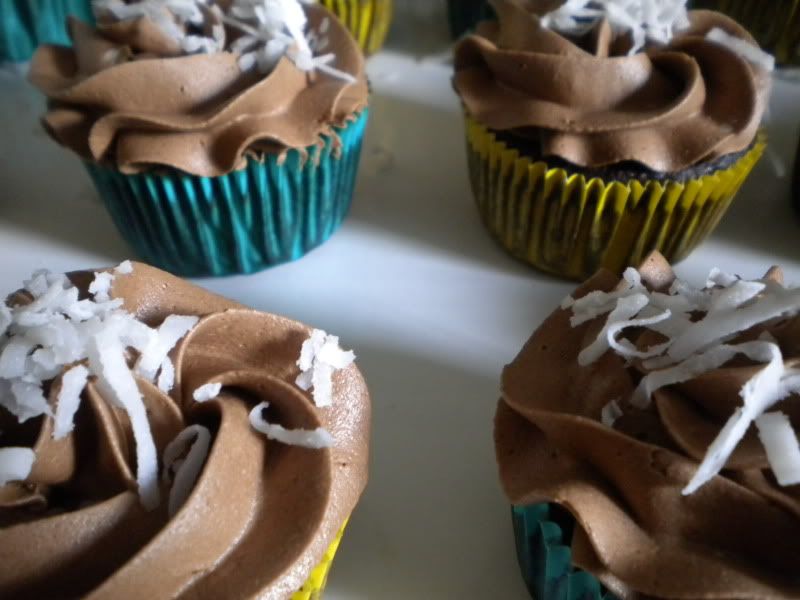 Anyway, I am quite proud of myself and the ingenuity it required to create a whipped frosting without any dairy or soy products.
Do you have any diet restrictions?
What's your favorite baking recipe?